Keratoprosthesis Surgery
Dr Daljit Singh Eye Hospital is perhaps the first centre in India to have started implanting Keratoprosthesis /Artificial cornea in patients of Corneal Blindness. We have a more than 30 year experience in Keratoprosthesis implantation .
Not only patients from India, but we have had patients from Nigeria, Tanzania , Bangladesh and Pakistan who traveled all the way to avail of this revolutionary surgical technique.
Keratoprosthesis ( Artificial Cornea )
Keratoprosthesis is an artificial device which is implanted in patients who are blind because of Opaque cornea where natural corneal grafting is not indicated.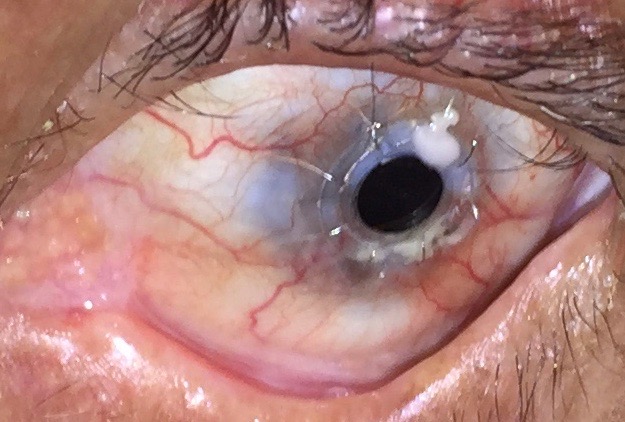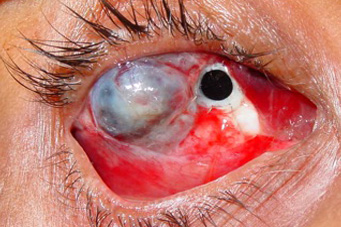 Patient with Paralimbal Keratoprosthesis implant because of weak central cornea